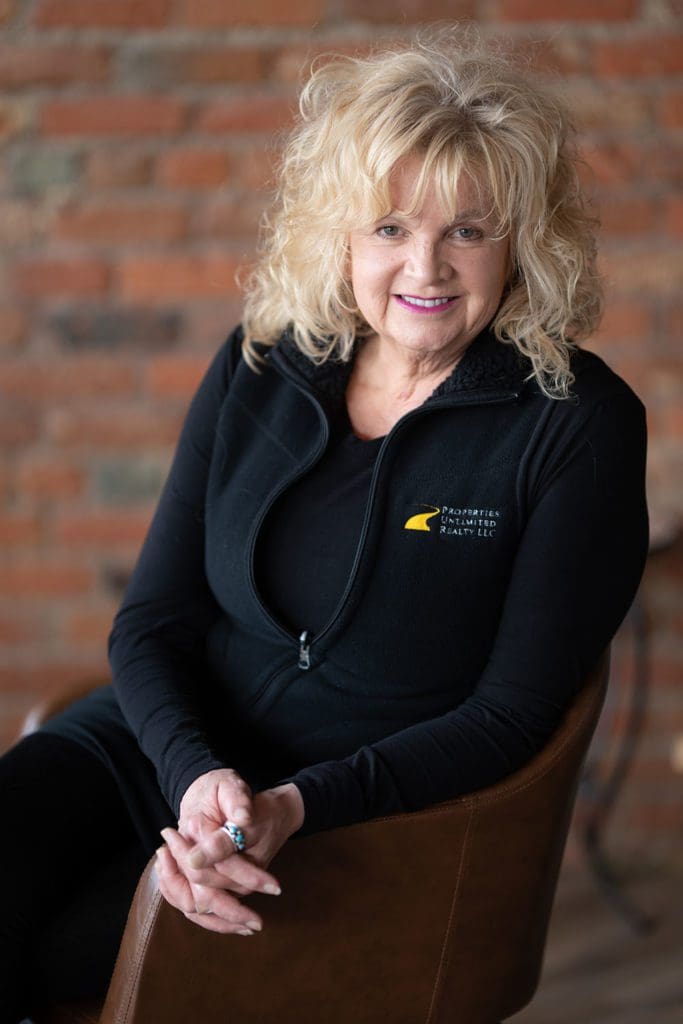 I embarked on my career journey by obtaining my real estate license in 2019. The decision was driven by my desire to stay connected to the industry and assist people in their property transactions. However, my involvement in the building trades spans over 38 years, giving me a wealth of experience to draw upon. Prior to real estate, I co-owned Nordic Woods Construction with my husband, specializing in custom home construction, remodeling, and light commercial projects. Over the course of 32 years, we bought, sold, and managed numerous properties. Additionally, I have spent 38 years working as a professional barber, stylist, and massage therapist, finding fulfillment in the diversity these professions offer.
Throughout my career, I have cherished my role as a parent and consider my children to be my greatest accomplishment. Their presence in my life has brought me immense joy and fulfillment. While I haven't received any significant awards in my field, the fact that I have persevered and maintained a successful presence in the industry speaks volumes about my dedication and expertise.
My educational background has been shaped by a variety of experiences. I began my college journey at Carroll College, where I pursued environmental science. Later, I transferred to Black Hills State College to further my studies in biology and journalism. These locations were chosen due to my love for mountainous landscapes. Additionally, I received specialized training from the Roffler Academy of Hair Design and Skin Esthetics and obtained my massage degree from the Scientific School of Massage Therapy. These diverse educational experiences have equipped me with a wide range of knowledge applicable to my real estate career.
Overall, my passion lies in guiding individuals through the complex process of buying and selling real estate, ensuring they make informed decisions. I also prioritize health and wellness in my personal life, striving for physical, mental, emotional, and spiritual well-being. Beyond my professional obligations, I find solace in engaging in activities I love, such as singing and playing the guitar. Ultimately, my aim is to provide honest and integral services, helping clients navigate the real estate landscape with confidence and achieving their desired outcomes.
Tell me when you started your career. I chose to get my real estate license in 2019 as I felt the need to keep a pulse on the industry as well as helping people find or sell their property. I have been in the building trades for 38 + years.
Tell me why you decided on your career. Why not something else? I started my real estate career in 1984 when my husband and I started Nordic Woods Construction. We specialized in custom home construction, remodeling and light commercial. I bought, sold, and managed several properties over the 32 years that we were in business together. I have been a professional barber / stylist / massage therapist / business owner for 38 years. I enjoy the diversity.
Tell me what accomplishments you're most proud of. My children
List no more than 5 significant awards you've received in your field. Awards? None that I know of other than I am still here.
Tell me what you did before your current profession. I still practice all my professions. I drove tractors and worked on my family's ranch since I was 10 years old.
Tell me what was your biggest success professionally. Why was it a big success? My biggest success professionally? Helping my son start a successful construction company.
Tell me where you went to college and why you chose there. My first semester of college was at Carroll College in Helena Montana where I had received a scholastic scholarship. My major was environmental science. I transferred to Black Hills State College and continued studies in biology and journalism. I chose both locations as I love mountain topography. I graduated from Roffler Academy of hair design and skin esthetics in Colorado Springs, CO. I received my massage degree in Rapid City, SD at Scientific School of Massage Therapy.
List 1-3 reasons you're different from others in your profession. I feel as though I stand out in the real estate community as I have a lot of experience in the building trades, buying and selling property, AND how to borrow money.
List up to 3 things you enjoy doing on weekends. My favorite things to do for enjoyment are riding my e-bike, playing music and cooking with garlic.
Tell me who you live with. If children under 18, please list their ages. I am a grandmother of six. None of which live with me but I enjoy living close to four of my grandchildren.
Tell me no more than 3 significant drivers that motivated you to learn your profession. 3 significant drivers? Hmmm… I have always had a connection to land and structures…I spent a lot of time helping fix up structures on the ranch and around our house. I was co-owner with a construction company for 32 years.
What are you most passionate about professionally? I am most passionate about helping people make good decisions when buying and selling real estate. Personally I am passionate about health and wellness physically, mentally, emotionally and spiritually.
What would you do even if you didn't get paid to do it? I do a lot of that anyway…sing and playing guitar.
What are you surprisingly good at? Negotiating

What's the biggest proof that you're good at what you do? Happy clients
How long have you been working in your field? 35 + years
What's your biggest accomplishment? Too many to mention……Lots of little ones……designing and building an addition to my family's cabin has been a rewarding accomplishment.
How does your education connect to your professional career? What about personal experiences? My education in real estate is from 40+ years of experience in building, real estate development and real estate management. I have hundreds of hours in continuing education in the field of real estate, insurance, business, health and wellness.
What problems do you consistently solve for your clients? I help solve a myriad of problems with clients from learning how to get their finances in order to purchase a home or property. I help them to better understand the construction process if they are building a home. I use my years of experience in remodeling to help people understand the potential of a home that may need updating. I have experience in real estate development and underground infrastructure that it requires, ie; water, sewer, utilities, roads, easements…etc
What are you complimented on most in your work? My biggest compliment is honesty and integrity. And getting the job done!

Who is your ideal client and why should they connect with you? I don't have an ideal client…I like working with both buyers and sellers. It is nice to have clients who understand the process and or are willing to learn and cooperate.